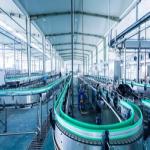 When you order custom labels, you're not just determining what content to include, you also need to choose a label material that will suit your needs, providing an ideal canvas for your designs. When dealing with some types of products, it's essential to make sure you have durable label materials.
These varied materials come with their own characteristics. Some are classed as water-resistant and meant to stand up to wet conditions, such as those in customers' bathrooms. Others are considered weather-resistant, able to retain their integrity under the sun, wind and other outdoor elements.
Whatever your exact use case, it pays to learn about the different types of durable label materials available to you and make an informed decision for your next custom label order. This will help ensure all your good work designing the visual elements of the labels doesn't go to waste, as they will remain visually sharp even when exposed to tough, real-world conditions.
Working with Durable Label Materials
When you work with a trusted label printing partner, you can employ more than one kind of durable label material. You have the freedom to select the exact substrate for your purposes, whether your products need oil or water resistance, weather resistance or the ability to withstand stress and abrasion.
When you work with Lightning Labels, for example, your options include:
• White flexible vinyl: Thicker than standard polypropylene synthetic materials, vinyl is the strongest durable label material available from Lightning Labels. This substrate can stand up to the elements, even if the products are stored outside for extended periods of time.
• Squeezable film: A squeezable, 3mm film material is a strong choice for product packages that are designed to change shape often, such as bottles or tubes of creams and lotions. It can also prove to be the perfect option for reliable weatherproof labels.
• BOPP (clear, white or chrome): These versatile polypropylene substrates are the most common and popular offerings from Lighting Labels, specifically because they are are useful for so many branding styles and product types. The clear option can show off the color of a container, while the white version takes any color of ink and the chrome variation adds an upscale feeling of class. BOPP can be used for both oil-resistant and water-resistant labels, making it a perfect choice for bath and body products.
Completing Your Labels with the Right Finish
Just as there are many types of durable label materials available, you have options regarding the finishing treatment for your product packaging. You can select from varieties of lamination, gloss or matte, each best suited to complement a specific visual style.
If your products are intended for long-term outdoor use, a specialized finish such as UV outdoor gloss can help the labels keep their colors vibrant for longer. These high-endurance treatments are the perfect complement to durable label materials, ensuring your packaging stands the best possible chance of looking its best for your customers.
Working with a Label Printing Partner
High-quality labels designed for endurance when exposed to moisture or the elements can elevate your products' appearance, but to ensure these packaging options reach their potential, you should make certain you're partnering with an expert label printing business. This is where Lightning Labels can become an ideal part of your strategy.
Lightning Labels allows you to mix and match durable label materials and finishing treatments to suit any environment and aesthetic style. All-digital printing methods enable flexible order sizes and quick turnaround times, so no matter how many labels you need and when you need them, you'll be able to meet your brand requirements.
If it's time to redesign your labels, consider investing in extra durability, with traits matched to your products' unique requirements.
Request your FREE instant quote today.